Chez Veterans Center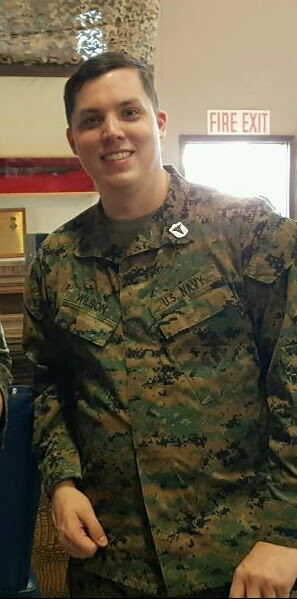 The Illini Club of San Diego county sponsors a scholarship program that benifits students via the Chez Veterans Center. The Center was constructed with state-of-the-art technology to accommodate a variety of disabilities. It features:
a large lounge for student veterans to study and interact

a kitchen was constructed to meet or exceed ADA compliance for physical disabilities

a counseling wing was designed to offer a quiet and private atmosphere for veterans and their families

a second floor is the gym, which offers a variety of equipment for all types of disabilities

an Academic and Career Center for Academic Lab and Career Workshops

fourteen residential units with suites and bathrooms providing state-of-the-art accessibility features, including a remote-controlled SureHands ceiling lift system
Kyle Wilson
Kyle Wilson is the Illini Club Scholarship award recipient ($2000) for the fall of 2022. Kyle is 29 years old and grew up in Champaign, IL with 1 brother and 2 sisters. He attended Carrie Busey Elementary, Edison Middle School, and Central High School graduating in 2010. After high school he joined the Navy as a Hospital Corpsman and spent 8 years working in medical facilities and Marine Corps units in Washington State and California. Kyle was honorably discharged in 2019 and returned home to Champaign to build a family with his wife Emily whom he met while in Washington. Kyle & Emily are both full time students now at the University of Illinois and have a son and 3 dogs. Kyle is a senior majoring in Kinesiology set to graduate in Spring of 2023. Upon graduation he plans to apply for medical school with an ultimate goal of being a Sports Medicine physician working with professional athletes.
For more information about the Chez Veterans Center click on the following topics: