Outstanding Alumni Award
Each year, the Illini Club of San Diego County honors a University of Illinois alumnus who is a San Diego County resident and has demonstrated outstanding leadership, commitment and service in their chosen profession and their respective communities. This award was initiated in 2001 and is given annually at our Club's annual dinner. If you have suggestions for the Outstanding Alumni Award, including potential nominees, please contact us at SanDiegoIllini@gmail.com
Past award winners are:
2017 - Maj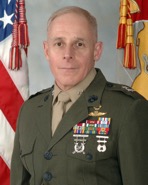 or General Melvin G. Spiese, USMC (Retired)
Upon receiving a Bachelor of Science degree in Civil Engineering in 1976 from the University of Illinois, General Spiese was commissioned via the Naval ROTC program. After 37 years of distinguished service, Mel retired fom the Marine Corps in 2013. During his service Mel was awarded the Navy Distinguished Service Medal, the Defense Superior Service Medal, three Legions of Merit, the Joint Meritorious Service Medal, three Navy and Marine Corps Commendation Medals, and the Joint Service Achievement Medal. After retiring, General Spiese has
remained active, serving on the board of directors for the San Diego Natural History Museum, the Armed Forces YMCA, and as president of the Officers Christian Fellowship. He is an advisor to the Randy Jones Foundation and is on the Executive Advisory Council of Mission Readiness: Military Leaders For Kids.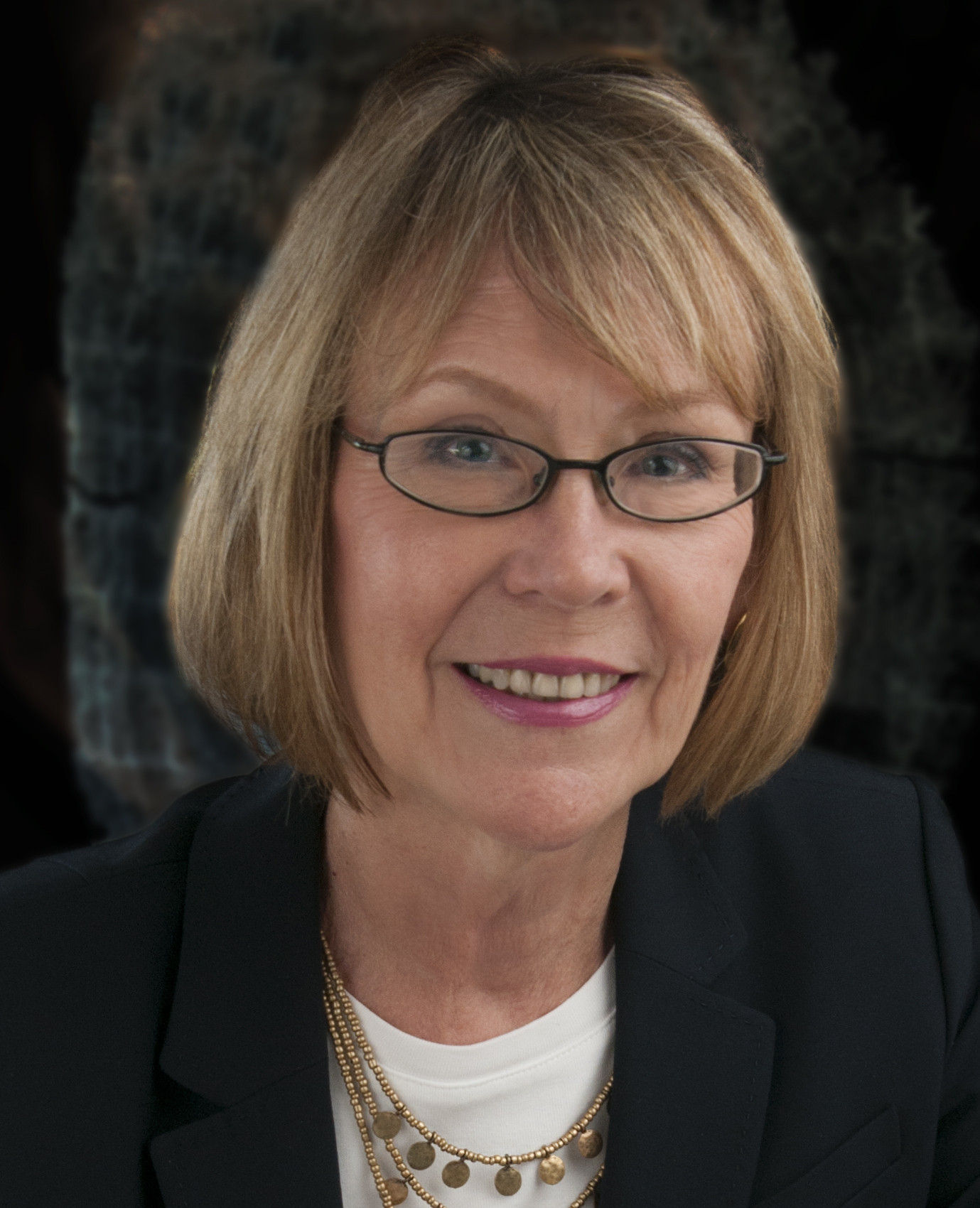 2016 — Margaret Leinen
Dr. Margaret Leinen received her B.S. in Geology in 1969 from the University of Illinois, followed by degrees from Oregon State University (masters in geological oceanography, 1975) and the University of Rhode Island (doctorate in oceanography, 1980). Dr. Leinen is the Director of Scripps Institution of Oceanography and also serves as UC San Diego's vice chancellor for marine sciences and dean of the School of Marine Sciences. Prior to joining Scripps/UCSD, Dr. Leinen served for seven years at the National Science Foundation as Assistant Director for Geosciences and Coordinator of Environmental Research and Education. She oversaw a budget of $700 million, led government-wide planning for climate research, and co-led government planning for ocean research. Dr. Leinen is an award-winning oceanographer and an accomplished executive with extensive national and international experience in ocean science, global climate and environmental issues, and serves as President of the American Geophysical Union, past chair of the Atmospheric and Hydrospheric Science Section of the American Academy for the Advancement of Science, and past president of The Oceanography Society.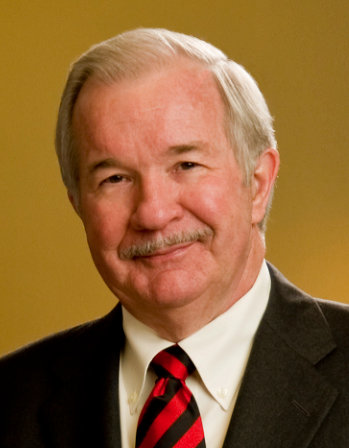 2015 — Glen Broom
Glen earned B.S. and M.S. degrees from the University of Illinois. He began his career in the Cooperative Extension Service including an assignment as radio consultant with the U.S. Agency for International Development in Amman, Jordan. Glen earned his Ph.D. in Mass Communication at the University of Wisconsin-Madison (yes, he is also a Badger). He has been a visiting professor at the University of Texas–Austin and most recently at universities in Brisbane, Sydney and Melbourne, Australia. Dr. Broom is an researcher and author with extensive publications in the field of Public Relations. The Institute for Public Relations Research and Education awarded him its "Pathfinder Award." The Public Relations Society of America named him national Outstanding Educator and the San Diego/Imperial Counties chapter gave him its Lifetime Achievement Award. Among his many other awards, the San Diego Public Relations Club named him Professional of the Year and he received faculty honors from Phi Kappa Phi Honor Society and Golden Key National Honour Society. At SDSU he was selected three times as the outstanding journalism/communication professor and named outstanding professor and faculty commencement speaker. Glen has recently been selected as Chairman of our Club's Scholarship Committee.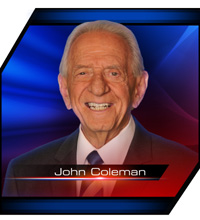 2014 — John S. Coleman
John Coleman was born in Alpine, Texas, the son of a college professor and his math teacher wife, both University of Illinois graduates. He spent his formative years in Carbondale, Illinois, where his father was a professor at Southern Illinois University. In Carbondale John received his first taste of journalism working at the high school radio station. While attending the University of Illinois he worked at WCIA in Champaign doing the early weather forecast and a local bandstand show called At The Hop. After receiving his journalism degree in 1957 he became the weather anchor at WMBD-TV in Peoria. His career led him to Omaha, Milwaukee, Chicago and New York. During his time at Chicago's WLS-TV John was one of Chicago's most popular weathercasters, famous for his amusing and irreverent style. Then John became the original weathercaster for the ABC network morning show Good Morning America. In 1981 he was instrumental in founding The Weather Channel serving as President and CEO during startup and its first year of operation. John subsequently moved to San Diego to join KUSI-TV in what he fondly called "his retirement Job." Sure enough, after 20 years with KUSI, he did retire in 2014.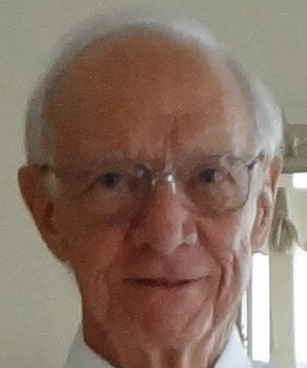 2013 — Dr. Jim Smith
Music Professor, Dr. Jim Smith was born and raised in Washington DC and received bachelor and master degrees from the Peabody Conservatory of Music in Baltimore. Jim arrived at the U of I in 1967 and during the next 10 years he received his Doctor of Musical Arts and then continued as a professor teaching choral music and musicology with an emphasis in conducting. While at Illinois, Dr. Smith was conductor of the University Chamber Choir. Jim was then a professor at the Eastman School of Music at the University of Rochester, and George Mason University retiring as Professor Emeritus of Music after 18 years. He moved to San Diego and kept busy teaching Choral Literature at SDSU, working for cruise ships, and for the San Diego Padres. While Jim's career mainly centered around being a professor of music, he has conducted chorales and orchestras in California, Florida, Illinois, Virginia, Washington DC, Mexico, Wales, and England. He has a number of compositions and arrangements to his credit, and has presented clinics, workshops and performances at over 90 colleges and universities in 22 states.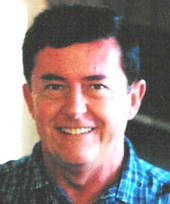 2012 — Kit Lavell
Raised in the Chicago region, Kit Lavell is a 1967 graduate of the University of Illinois with a Bachelors degree in Political Science. After graduation he became a Naval Aviator and was eventually assigned to San Diego. Kit flew 243 combat missions in Vietnam and was awarded numerous medals including the Distinguished Flying Cross. After discharge from the Navy he attended graduate school at Cal State Fresno while working as a commercial pilot. He moved to San Diego in 1977 where he worked for the City of San Diego. He has remained active in veterans' affairs and was awarded a Presidential Citation for his volunteer work. In 1981 Kit became a business consultant and eventually co-founded Gentec, an engineering and construction company. In 2002 he joined with Stu Segall, President of Stu Segall Productions, to create Strategic Operations, Inc. where he serves as Executive Vice President. Kit has written extensively on military and technology issues for newspapers and magazines, including features for the San Diego Union Tribune, and a book, Flying Black Ponies: the Navy's Close Air Support Squadron in Vietnam.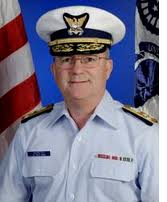 2011 — Charles D. Wurster
Vice Admiral Charles D. "Charlie" Wurster was Commander, Pacific Area and Commander, Defense Force West of the United States Coast Guard, and also served as President/CEO of the Port of San Diego before retiring. Charlie was a 1971 honors graduate of the U.S. Coast Guard Academy and he received a Master's Degree in Civil Engineering from the University of Illinois in 1976. In the Coast Guard he was promoted through the ranks, from project engineer, to public works director, to CEO and Commanding Officer of facilities design and construction center, to Executive Vice President and chief of staff, Coast Guard Pacific area, and to CEO and Commander of the Pacific area. He led a U.S. delegation in a series of multi-national UN International Maritime Organization meetings to address safety and security related to pirating in the Straits of Malacca and Singapore with China-Japan-Korea-India. In all Vice Admiral Wurster spent 37 distinguished years as a commissioned officer in the U.S. Coast Guard. His awards include Legion of Merit (four awards) and the Society of American Military Engineers Sverdrup Medal.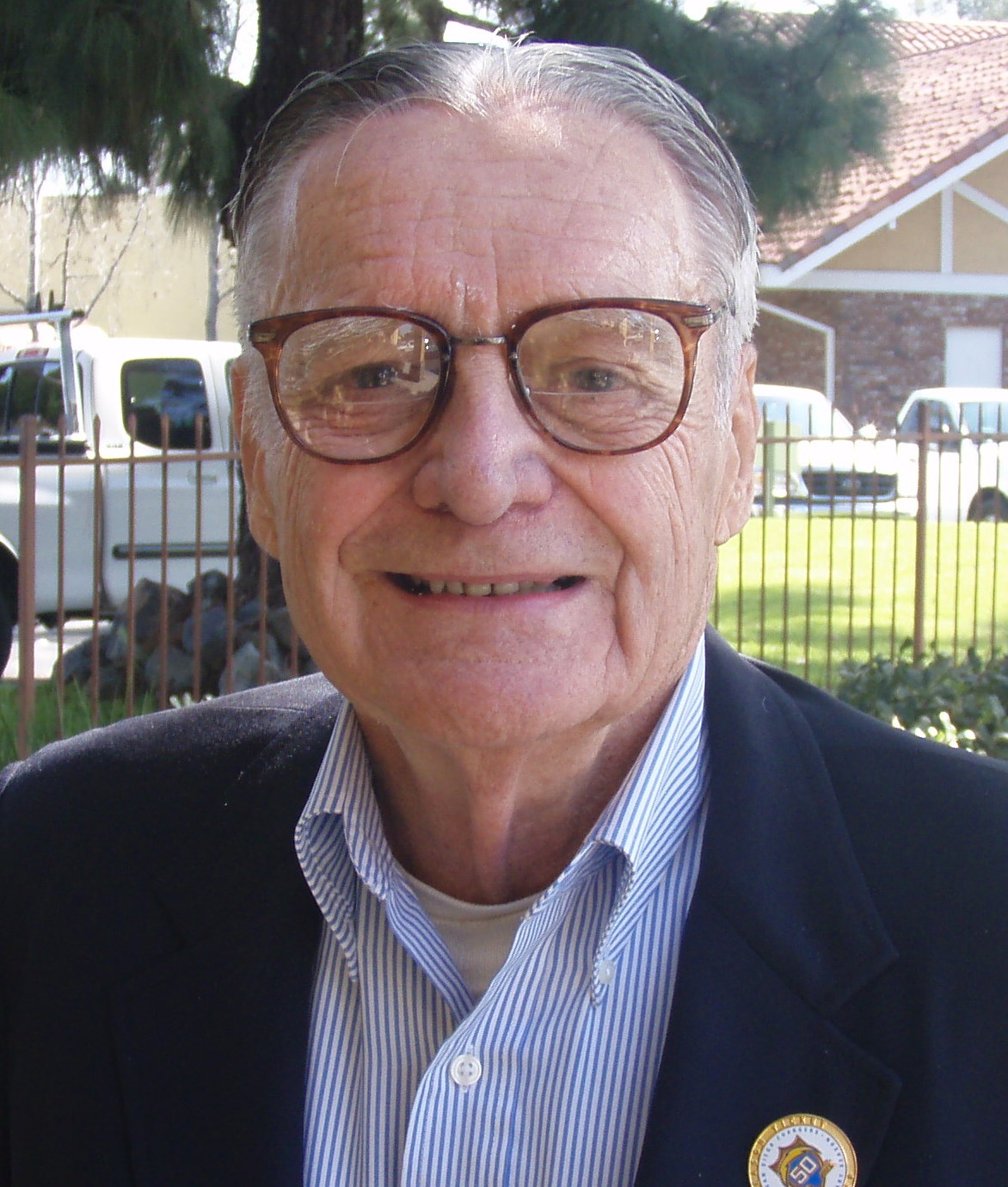 2010 — James C. Schmidt
Jim Schmidt is a native of Kewanee, Illinois, who attended the University of Illinois Law School in addition to receiving a Business Administration degree from Illinois Wesleyan University. He has served in the US Navy and is a member of the California and Illinois Bars. In January 1967 he was an appointee in Governor Reagan's administration where he served as Assistant Secretary of Business and Transportation for three years. He joined San Diego Federal Savings and Loan (which became Great American Bank) in 1969 and rose to its President until his retirement in 1988. Locally, Jim is a Founding Charter Member and Life Member of the Holiday Bowl, having served as President and Chairman of the 1986 and 1987 games, respectively. He is a contributing author of monthly public interest articles for the San Diego Transcript and he continues as an active member of the San Diego County Taxpayers Association, San Diego Regional Chamber of Commerce, Catfish Club, and Lincoln Club. He has received awards from diverse groups such as the San Diego Urban League to the California Building Industry Association.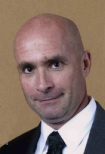 2009 — Steven D. Dorner
Steve Dorner was born and raised in St. Charles, Illinois, and graduated from the University of Illinois with a BS degree in Computer Science in 1983. A San Diego resident now, he joined Qualcomm Inc. in 1992 and is currently the Vice President of Technology for its Advanced Technologies Group. This group looks for ways to turn new technologies into new businesses for Qualcomm. For most of his time at Qualcomm Dorner also was associated with Eudora Products as a Vice President and he served as the technical lead and chief architect for the Eudora e-mail client. From 1983 to 1992 he worked for the University of Illinois Computing Services Office and the U.S. Army Construction Engineering Research Laboratory. During this period Dorner was directly involved in the birth of Internet applications, most notably the Eudora e-mail client. With the Corps of Engineers he was involved with the development of the CAEDS applications (Computer-Aided Engineering and Architectural Design System).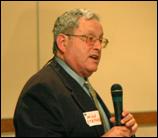 2008 — Michael J. Stepner
Mike Stepner, born in Chicago, Illinois, is a 1964 graduate of the University of Illinois with a degree in architecture. He currently works for Stantec architects, and heads the Stepner Design Group with his wife Rosie, also a U of I graduate. Mike is also a Professor of Architecture and Urban Design at the NewSchool of Architecture and Design in San Diego and an Adjunct at UCSD. He was City Architect for the City of San Diego and was employed in the Planning Department for 27 years. He is very active in the community, chairs the San Diego Chapter of Lambda Alpha (Land Economics Society), co-chairs the Canyonlands Committee of San Diego Civic Solutions, and was an originator of the "Onions and Orchids" architectural award program. Stepner is widely credited with spearheading the development of the "reborn" downtown San Diego and especially its vibrant Gaslamp Quarter.


2007 — Betty J. Mohlenbrock and William Mohlenbrock, M.D.
Betty and Bill Mohlenbrock are graduates of the University of Illinois—Betty receiving two degrees (1962, 1964) in education and Bill his bachelors degree in 1961. At the U of I, Betty was crowned Homecoming Queen and Bill was a varsity basketball player. Betty went on create the San Diego-based Family Literacy Foundation in 1989, now called United Through Reading (UTR), and has served as its CEO since that time. UTR won the 2006 Peter Drucker Award for nonprofit Innovation. In 2008, Betty was honored by the University's Alumni Association with the Alumni Humanitarian Award for her mission of helping families achieve literacy through books. After the U of I, Bill received his M.D. from the St. Louis University School of Medicine. He has had an orthopedic surgery practice for more than 25 years at Scripps Memorial Hospital in La Jolla, California. He has also served as assistant clinical professor at UCSD since 1973. In 1983, Bill founded Iameter, Inc. and developed the Acuity Index Method, a clinical information system for monitoring and improving quality and cost-efficient inpatient care. His healthcare ventures relied on the ability to share data between different kinds of databases. Recognizing information sharing to be an even more compelling need throughout all levels of Homeland Security, he founded Crossflo Systems in 2002 and serves as its chairman.

2006 — Kenneth E. Sulzer
Chicago native Ken Sulzer received his masters degree in urban planning in 1962 from the University of Illinois. From the U of I, Ken went to work for the federal Housing and Urban Development (HUD) department in Washington, DC. He moved to San Diego in the early 1970s and joined the County of San Diego planning department. That position eventually was transferred to a new regional agency now known as SANDAG (San Diego Association of Governments). Ken served as the Deputy Director for 14 years with SANDAG and then was appointed as that agency's Executive Director, a post he served in for another 14 years before retiring in 2000. He is currently a part-time Professor in the Urban Studies and Planning program at the University of California San Diego. San Diego's local transportation sales tax was passed in 1987 under Sulzer's leadership.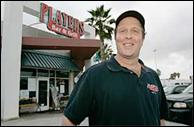 2005 — Michael Pasulka
Mike Pasulka is a 1990 law graduate of the University of Illinois. Now living in Escondido, Mike turned from a career in law to owning and operating Player's Sports Bar in San Diego. The bar boasts 65 televisions, including eight high-definition, 10-foot-wide projection screens that ring the largest viewing room. His restaurant serves as the center for University of Illinois sports events. However, more important is the innovative program that Mike developed whereby 10% of all receipts from Illini Club events held in his restaurant come back to the Club for our scholarship fund. In one year alone, 2005, he presented the Club with a check for $1,350. Mike is president of the San Diego Food & Beverage Association of San Diego.

2004 — John Witt
John Witt received his degree in mechanical engineering from the University of Illinois. He came to San Diego immediately following his graduation in 1955. He was an engineer at General Dynamics and at General Atomics, and earned a masters degree in Mechanical Engineering from San Diego State University. John was a teacher in San Diego junior high and high schools and a professor of mathematics at San Diego City and Mesa Colleges. In the 1970s and 80s John was an elected member of the San Diego Unified School District Board of Education, and then elected in 1996 to the San Diego County Board of Education and reelected in 2000 and 2004. Witt is active in community affairs: U.S. Navy League, the American Legion, the VFW, the Garden Railroad Club, the Mt. Laguna Improvement Association, City College Musical Theatre Productions, Balboa Park Fleet Planetarium Exhibits, Coronado Bridge Run/Walk events, and a volunteer at St. Vincent de Paul.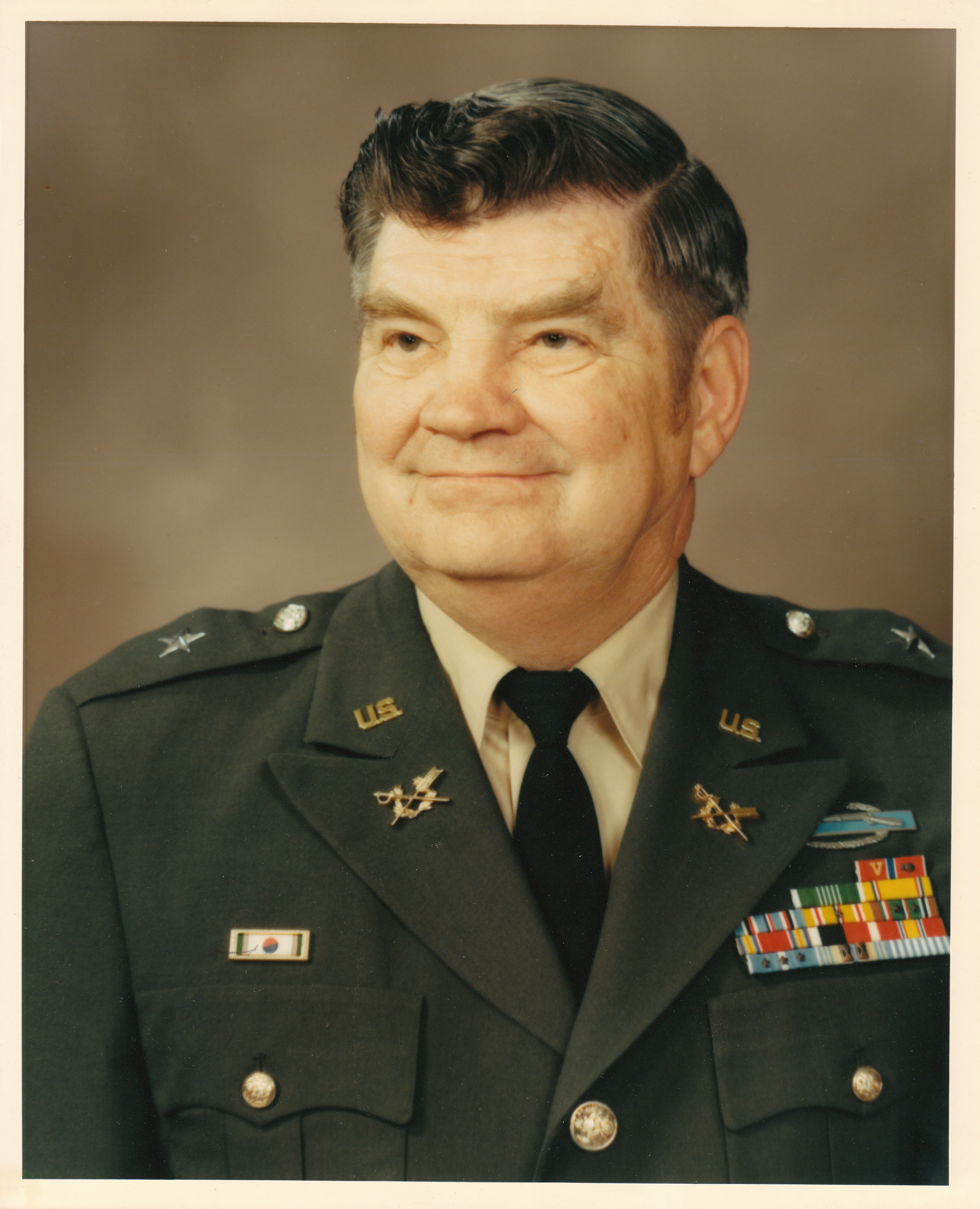 2003 — Robert D. Upp and Jane D. Upp
Solana Beach resident Bob Upp received a degree in Journalism from the University of Illinois in 1937. A career officer in the U.S. Army he retired as a Brigadier General. After the military he served as an attorney in private practice. At our Annual Dinner in 2003 when he received his award Upp told the story of an experience back during World War II. His unit captured a group of German soldiers and they brought the lead officer in for interrogation. Upp quickly found out that the man could speak English. He asked him where he learned his English and the German officer replied that it was at the University of Illinois! Bob's wife Jane graduated from the U of I and was a marriage and family counselor.

2002 — Thomas F. Larwin
Tom Larwin was born and raised in Chicago, Illinois, and received a degree in Civil Engineering from University of Illinois in 1965. After a stint in the Civil Engineer at Yuma Proving Ground, he received a Masters in Engineering from Penn State University. He worked for a private engineering consultant firm in Chicago, Dallas and San Jose before moving to San Diego when he joined the Metropolitan Transit Development Board (MTDB) in 1976 as its chief planner. In 1979 Tom was appointed General Manager and served in that role until July 2003. During his tenure the MTDB planned and developed the San Diego Trolley. One of Tom's most important actions as General Manager was designating that the first two lines of the Trolley were ORANGE & BLUE! He retired from SANDAG (San Diego Association of Governments) in 2005.

2001 — Richard M. Murphy
Dick Murphy was born in Oak Park, Illinois, and graduated from the University of Illinois in 1965 with a degree in Economics. He received his Master of Business Administration from Harvard University and his law degree from Stanford University. Dick served as an officer in the U.S. Army in The Pentagon as a military aide during the Nixon administration. In the early 1970s he moved to San Diego where he was Marketing Director for Bank of America, and an attorney in private practice. In 1980, he was elected to the San Diego City Council, and served from 1981 through 1985. In 1985, he was appointed municipal court judge by Governor George Deukmejian. In 1989, the governor elevated him to superior court judge. Murphy was elected twice as Mayor of San Diego serving from December 2000 until July 2005.